The Free Comic Book Committee has selected the titles that will represent the Gold Level Sponsors for 2012's Free Comic Book Day on May 5th. The committee received numerous selections to be chosen for the annual event that encourages reading and provides titles to appeal to a wide audience of potential comic readers.
"We had a record amount of entries from publishers this year with more than forty-five different titles" said FCBD spokesperson Leslie Jackson. "Retailers on the committee had a tough time deciding on which titles to choose for Gold sponsorship, but we're sure fans will be pleased with the line-up for next year."
The full list of titles that will be available this year will be printed in the January issue of Previews. You can look for more FCBD news and updates on the FCBD website, www.freecomicbookday.com.
The Gold Level Sponsor comics are listed below.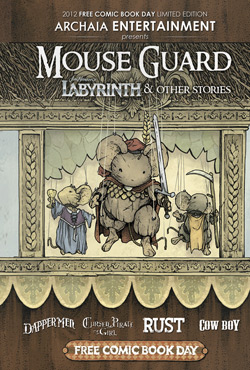 MOUSE GUARD, LABYRINTH, AND MORE HC FLIP BOOK
Written by Jeremy Bastian, Nate Cosby, Royden Lepp, Jim McCann, Ted Naifeh and David Petersen
Illustrated by Jeremy Bastian, Chris Eliopoulos, Cory Godbey, Janet Lee, Royden Lepp and David Petersen. Cover by David Petersen
This Free Comic Book Day, Archaia offers readers the chance to experience history in the making with a FREE, gorgeous, 48-page, 6" x 9" full color hardcover original graphic novel featuring all-new material! David Petersen returns with an all-new Mouse Guard tale that's guaranteed to tug at your heartstrings! Lose yourself once again in Jim Henson's amazing world of Labyrinth, featuring a fantastical story from Eisner Award-nominee Ted Naifeh (Courtney Crumrin) and Cory Godbey (Fraggle Rock). Get a new perspective on Jet Jones in Royden Lepp's critically acclaimed Rust, with a short story seen through the eyes of younger brother Oswald Taylor. Jeremy Bastian's acclaimed Cursed Pirate Girl hits the high seas in this whimsical, swashbuckling tale of wonderland journeys and unimaginable dangers. Nate Cosby (Pigs) and Chris Eliopoulos (Franklin Richards) present Cow Boy, a comedy/western that tells the tale of a young bounty hunter determined to send his entire outlaw family to jail. And Jim McCann and Janet Lee follow up their Eisner Award-winning Return of the Dapper Men with an all-new short story that leads into the upcoming sequel, Time of the Dapper Men. Witness the origin of a new, major character! And…the return of 41?!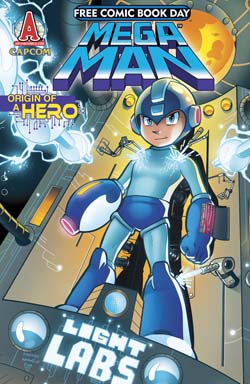 MEGA MAN: LET THE GAMES BEGIN
Script: Ian Flynn Art: Patrick "SPAZ" Spaziante, John Workman, Matt Herms
"Let the Games Begin!" Part One: Don't miss the first classic issue of the hit new MEGA MAN comic series! The future looks bright when brilliant and benevolent Dr. Light unveils his latest creations: the Robot Masters! But when the nefarious Dr. Wily steals them for his own sinister purposes, there is no one left to stop him. No one – except Mega Man!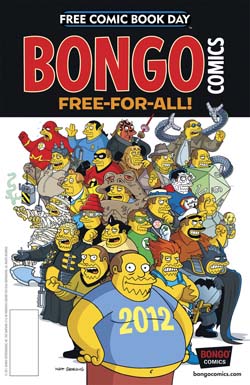 2012 BONGO COMICS FREE-FOR-ALL!
SpongeBob Comics Freestyle Funnies
By Groening/Hillenburg
Bongo offers the best in humor comics with a proud tale from the boasting barflies of Moe's Tavern, as they recount their  close encounter with marauding beasts as members of the Springfield Bear Patrol. And Sergio Aragonés joins the fun with a story from his own past of how he made his first peso as an underground and underage artist. THEN, flip over the book for two of the swimmingest SpongeBob sagas from the series' hard-to-find earliest issues. In "Squidward and the Golden Clarinet," SpongeBob reads an issue of Mermaid Man to a less-than-welcoming Squidward. But this story has a musical hook even Squidward can't resist. Plus: a page of gags that go off the deep end by indie artiste James Kochalka.
PEANUTS/ADVENTURE TIME FLIP BOOK
Author(s): Charles Schulz, Vicki Scott, Ryan North
Artist(s): Charles Schulz, Ron Zorman,Vicki Scott, Paige Braddock, Shelli Paroline, Braden Lamb
Cover Artist(s): Charles Schulz, Shelli Paroline and Braden Lamb
Two stories of two boys and their dogs — on one side, Charlie Brown and Snoopy, along with the entire Peanuts gang, come to Free Comic Book Day! On the other side — boy Finn and his dog Jake, along with the entire cast of the hot new Cartoon Network series Adventure Time, adventure in the Land of Ooo for Free Comic Book Day! Get your full KABOOM! dose of "Good Griefs" and "Algebraics" all in one book!
STAR WARS/SERENITY FLIP BOOK
Zack Whedon (W), Davidé Fabbri (P), Fábio Moon (P/I), Christian Dalla Vecchia (I), Adam Hughes (Cover), and Daniel Dos Santos (Cover)
Han Solo and Chewbacca have a falling-out after a deal with a shady customer goes bad. When the client gets designs on the Millennium Falcon, Han and Chewie present a united front that can't be beat! "Mal" Reynolds, captain of the outlaw vessel Serenity, is no stranger to jobs gone wrong. But when the chips are down, he's able to rely on an amazing, odd, and diversely talented crew for help!
DC COMICS — THE NEW 52 FCBD EDITION
(W) Various (A) Various
DC COMICS—THE NEW 52 took the industry by storm! Now get an exclusive look at what's happening in 2012 — written and illustrated by today's top creators.
TRANSFORMERS #80.5
Simon Furman (W); Andrew Wildman (P), Stephen Baskerville (I); Wildman (C)
The wait is over–after a 20-year hiatus, IDW proudly returns to the original TRANSFORMERS comic book universe, picking up right where 1991's TRANSFORMERS #80 left off! Optimus Prime, Grimlock, Kup, Hot Rod and all your favorite Generation One TRANSFORMERS characters charge into the future as fan-favorite writer Simon Furman and legendary Transformers artist Andrew Wildman present TRANSFORMERS #80.5! Reflecting back on the dizzying highs and the terrifying lows of the original run of Transformers comics, Optimus Prime watches over a Cybertron that hasn't faced Megatron for decades. But that peace shudders to an end, as we dive headlong into July's TRANSFORMERS #81!
Because the Fans demanded it! Thousands of TRANSFORMERS fans signed petitions urging us to make this book–and IDW listened!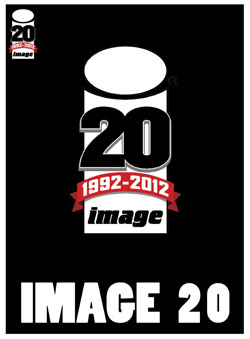 IMAGE 20
An anthology featuring all-new stories with a mix of Image's old and new best loved characters! More details and a finalized cover art to come.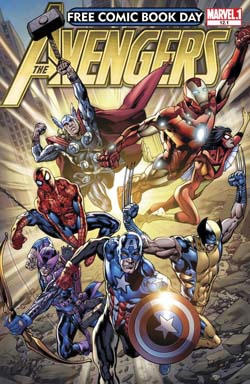 AVENGERS #12.1
Writer: Brian Michael Bendis
Penciller (cover/interiors): Bryan Hitch
Start reading with this POINT ONE issue! Prepare for the upcoming high-stakes Avengers event with a battle between the Avengers and the Intelligencia, the return of SWORD, and the disappearance of Spider-Woman!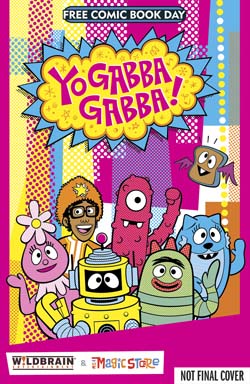 YO GABBA GABBA
Writer(s): Jamie S. Rich, Kali Fontecchio, Frank Pittarese, Evan Dorkin, & Sarah Dyer
Artist Name(s): Michael Allred, Kali Fontecchio, Jarrett Williams, & Evan Dorkin, with Han Allred, Rico Renzi, & Sarah Dyer
From the hit Nickelodeon show! Come join your GabbaLand pals Muno, Foofa, Brobee, Toodee, Plex, and of course DJ Lance Rock for a series of fun-filled adventures! Plus, an awesome Super Martian Robot Girl tale, too!